Working with Ayshe was an absolute pleasure - she created my dream wedding ring which is unique and natural. She always kept me up to date with where my ring was at in the making process and sent me lots of pictures at each stage. I adore my twig wedding ring and I can't wait to wear it every day!



Juliet
Ayshe was absolutely fantastic with this order!! During the process she was exceptionally available at all times to discuss the order and to assure me that it would make it in time for my proposal. During shipping she had updates of where the ring was for me before I even had the same details!

And the ring turned out absolutely beautiful; my fiancee loves it. And I couldn't have been happier with what I received.

This was the perfect experience as I would have hoped it to be from the start.

Chris
My now wife and I commissioned wedding rings and an engagement ring from Ayshe and we are absolutely over the moon with the results. The ladies rings are totally exquisite and Ayshe maintained painstaking communication all through the design and production to ensure the rings were created exactly as my wife wanted them. Nothing was too much trouble and the results are truly unique. 

Alvin
Our Willow Twig Necklace arrived today. I gave it to my wife for our 9th Anniversary. The pictures only hint at how beautifully you made this. The detail is stunning (I am an Arborist, as a side note, so it works on that level as well). It looks absolutely beautiful on her, and she loves it. I cannot say enough how much I appreciate the work that went into creating such a perfect little work of art. Thank you!!




Dave and Jaci
Absolutely beautiful jewellery. Ayshe has been wonderful to work with, I have really enjoyed the process.
Having handmade rings, made with such love and care, has made owning them even more special.



Lizzie
Absolutely amazing item. My wife loved her new earrings to match her rings that I purchased a few years back. Great service as always. Would highly recommend.



Amir
Received my beautiful ring. The stone is amazing looks like it is lit from within. I am extremely happy with my purchase. Ayshe is a delight to deal with. I will definitely purchase again in the future. xx



Ingrid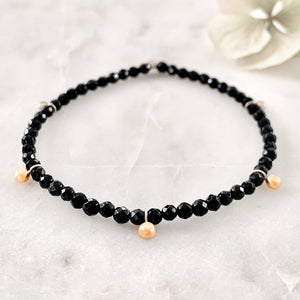 Bespoke Gifts
I love to make bespoke pieces, whether engagement rings, christening gifts or landmark birthday gifts.  I can work to budget.  Here is a bracelet which was shipped the day after being ordered. 
Bridal Jewellery
As well as creating unique designs to your specification, I can source and help you choose diamonds and other gemstones (including Fair Trade or lab grown), refurbish or reuse a family heirloom ring.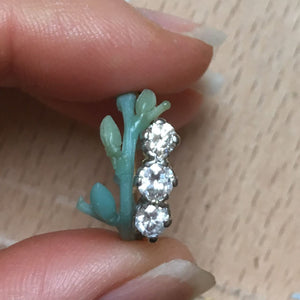 Personal Service
I treat each project with as much care and attention as possible, keeping in close contact, sharing work in progress photos and videos so you are happy with the design as it evolves.